American Medical Association Journal of Ethics, reaching on average 250,000 readers a month, is a peer-reviewed publication focusing on cases, expert commentaries and other articles about the difficult ethical decisions that permeate the field of medicine. As a staff illustrator (2019 – present), I apply my combined artistic skills and clinical skills to bring challenging, emotionally charged topics to life through issue covers and banner illustrations for select articles. Committed to infusing my images with diverse representations (of both medical professionals and patients), I aim to use visuals to spark meaningful reflection and dialogue about challenging ethical dilemmas.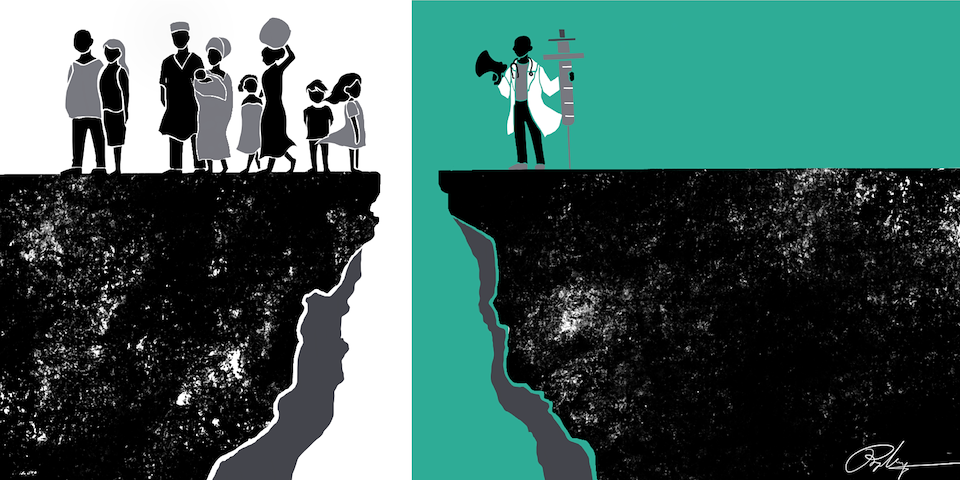 Article Illustration. Ndebele, P., Ruzario, S (2020). How Should Vaccine Campaigns Balance Need for Clear Communication Against Need for Timely Administration of Large-Scale Programs? AMA Journal of Ethics 22(2):E76-81.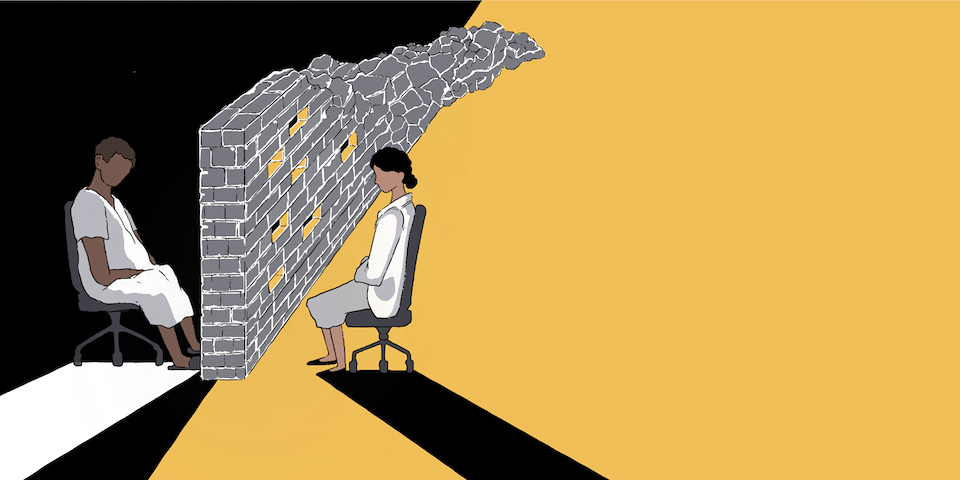 Article Illustration. Tran, D-K., Angelos, P. (2020) How Should Shared Decision Making Be Taught? AMA Journal of Ethics 22(5):E388-394.
Issue Cover, March 2020: Wielding Organizational Influence in Health Care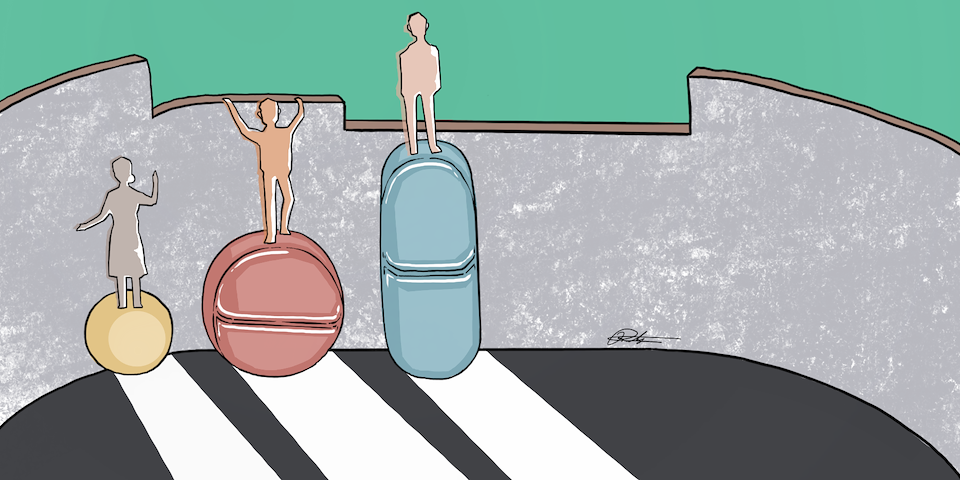 Article Illustration. Smith H.J., Salisbury-Afshar, E., Carr, B., Zaza, S. American College of Preventative Medicine Statement on Prioritizing Prevention in Opioid Research. AMA Journal of Ethics 22(8):E687-694.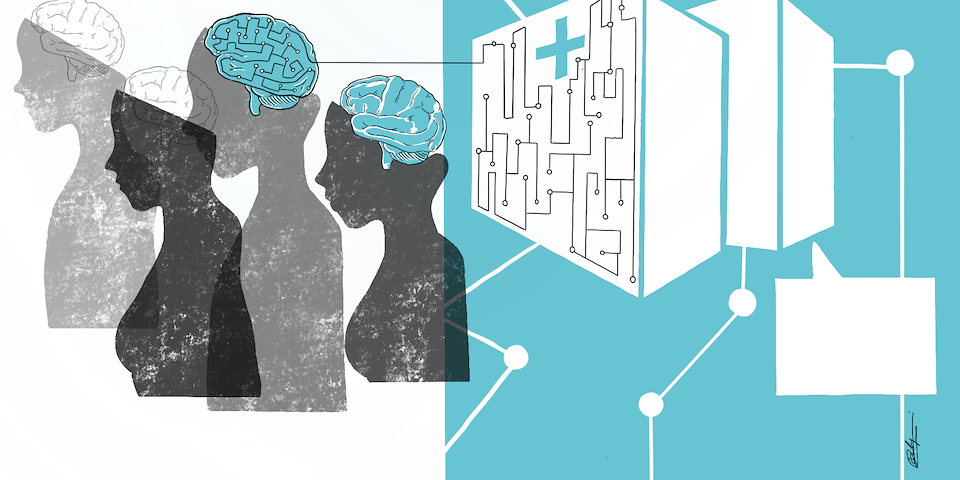 Issue Cover, September 2020: Behavioral Architecture in Health Care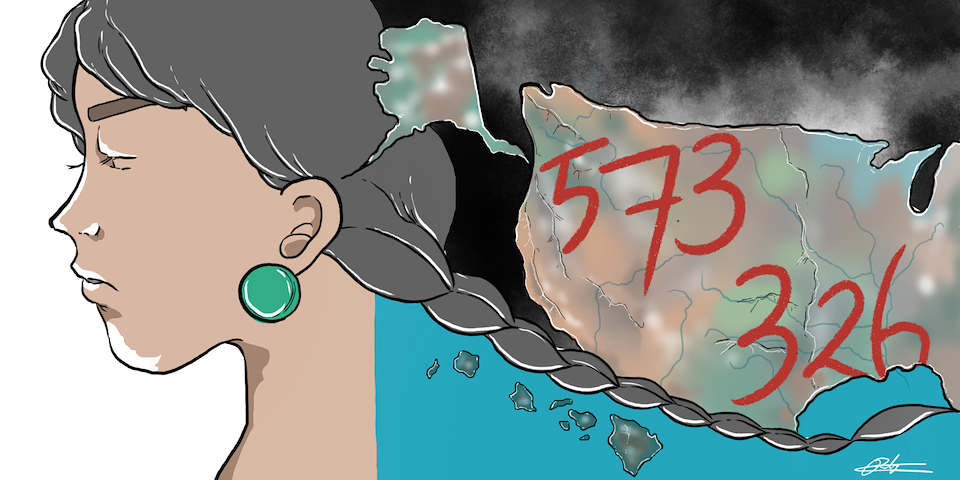 Issue Cover, October 2020: Caring for Native Americans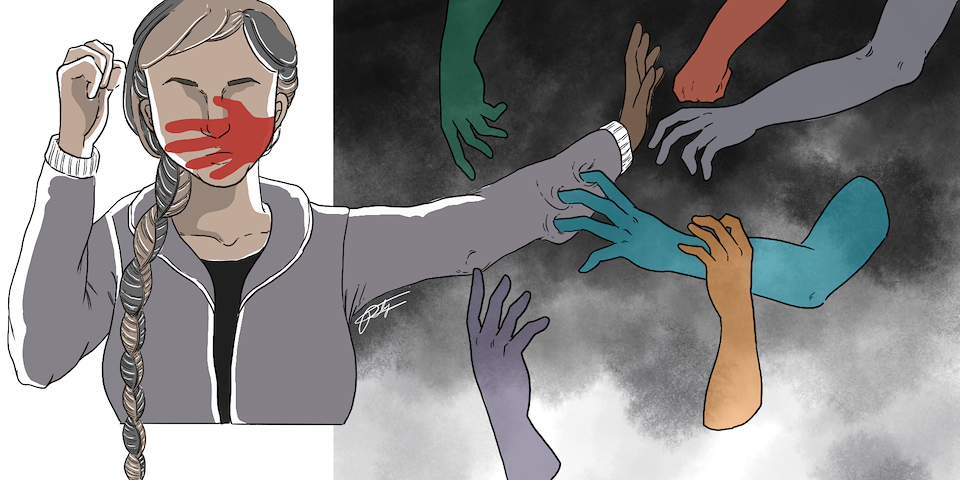 Article Illustration. Loerzel, E. Policy, Wellness, and Native American Survivorship. AMA Journal of Ethics 22(8):E687-694.