Art and medicine, though seemingly contrasting disciplines, share the common need to seeing and understanding the world in novel ways. Artwork is created from the artist's reworking of reality through his interpretations, broader social and cultural commentaries, and original artistic style. Similarly, clinical medicine and research demand not only the acquisition of immense amounts of knowledge, but the creative application of it in order to understand, explore and treat human suffering.
What, then, is the power of interdisciplinary exchanges between these two realms? I believe that artistic renditions of medicine have the power to integrate the humanistic and scientific aspects of illness and disease, conveying complex messages that cannot be articulated by one discipline alone. Art provides a medium to express the nuances of illness that are muted in the technical language of anatomy textbooks and the rapid-fire relay of information in busy hospitals. Artistic illustrations of science give shape and color to the excitement of scientific research and beauty of human physiology—both of which cannot be fully expressed in traditional scientific literature.
Perhaps most importantly, artistic renditions of medicine provide a common space of discussion, where individuals from all niches—from scientists and physicians to patients and their loved ones—may not only relate to and seek solace in the creative work, but also glean novel perspectives that broaden their understanding of illness and healing. Therein lies the power of interdisciplinarity between art and medicine, and therein lies my motivation to continue applying my creative passions in my work as a physician.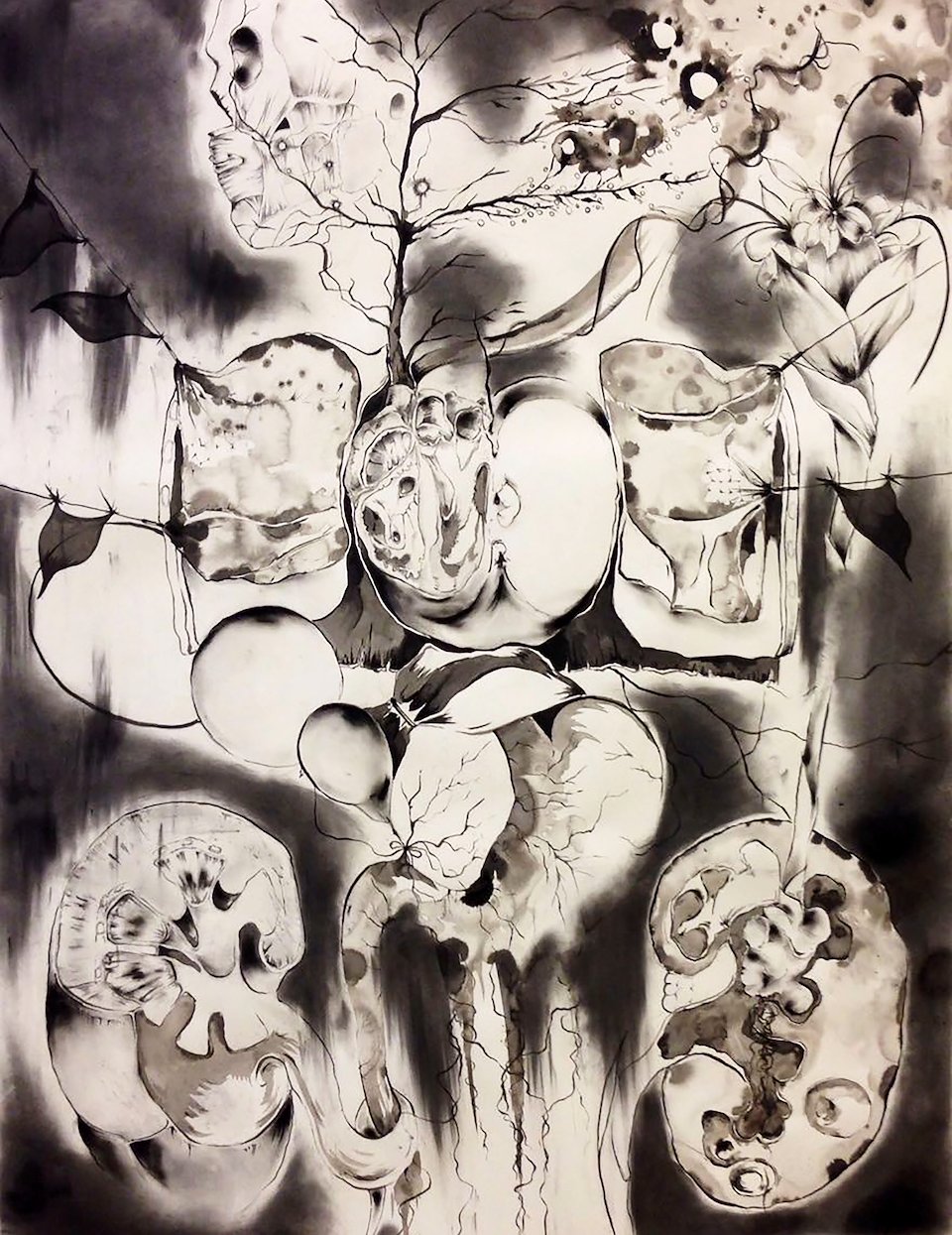 "Interior Design," ink and charcoal on paper (selected piece from undergraduate honors work)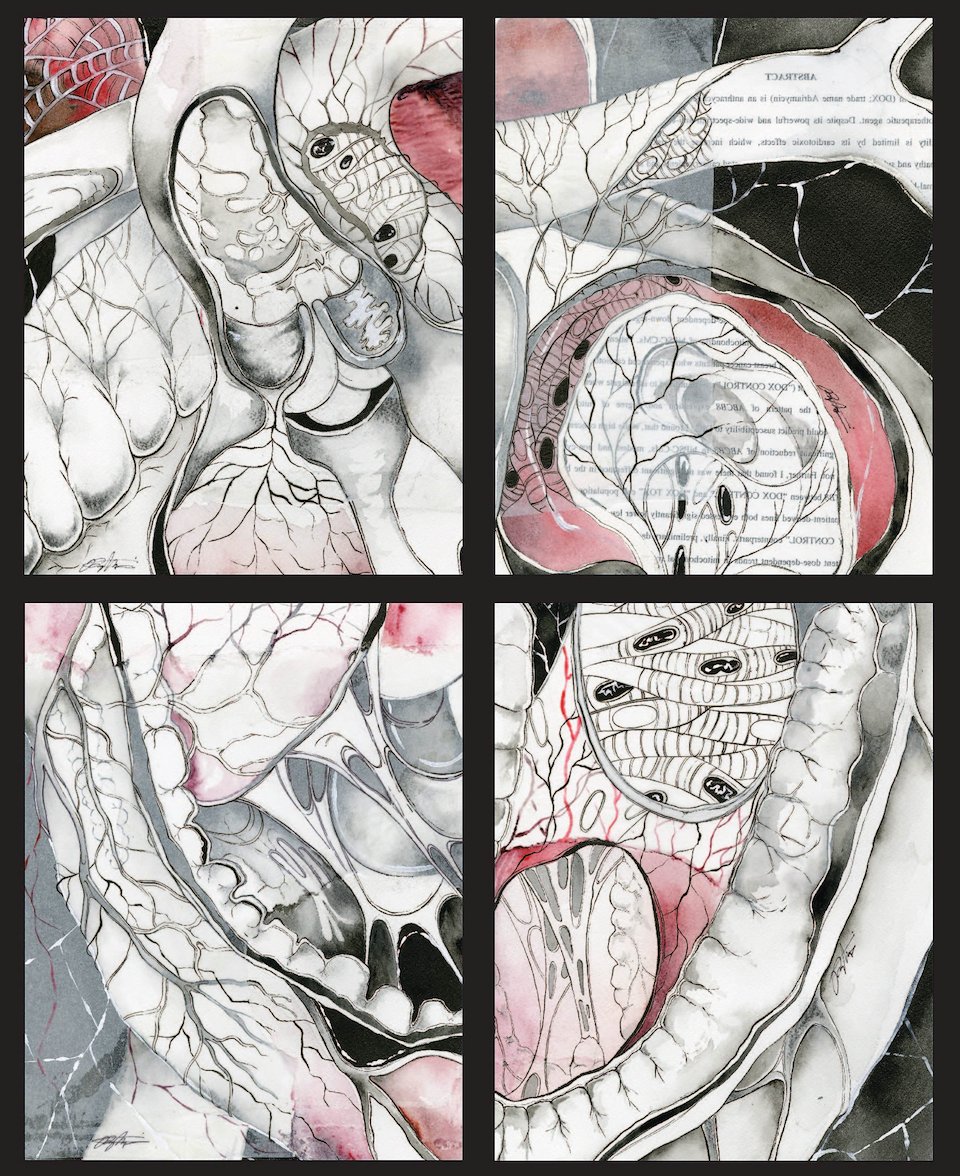 "Chambers," watercolor, ink on paper and tracing paper (selected piece from undergraduate honors work)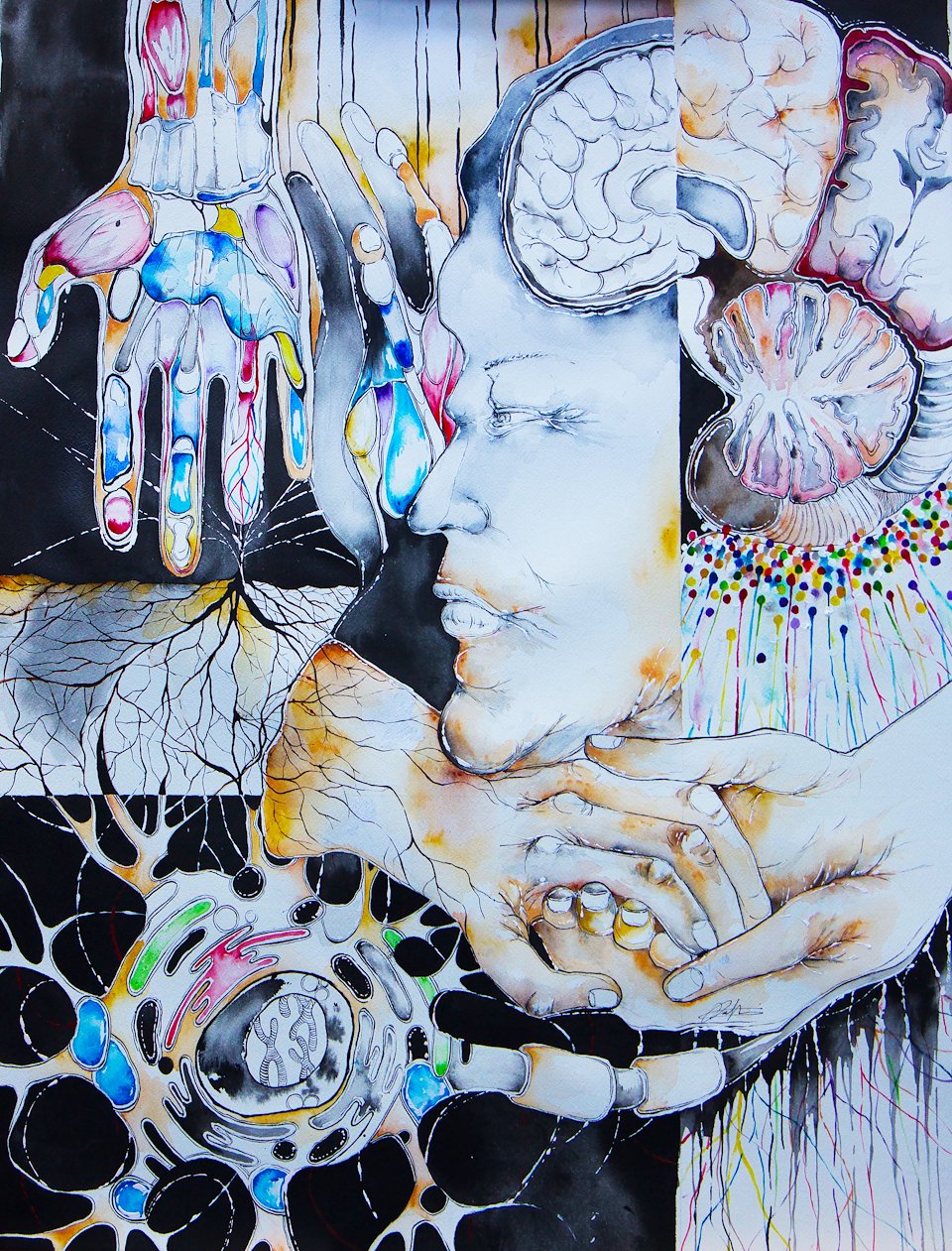 "Seen/Unseen," watercolor and ink on paper (selected piece from undergraduate honors work)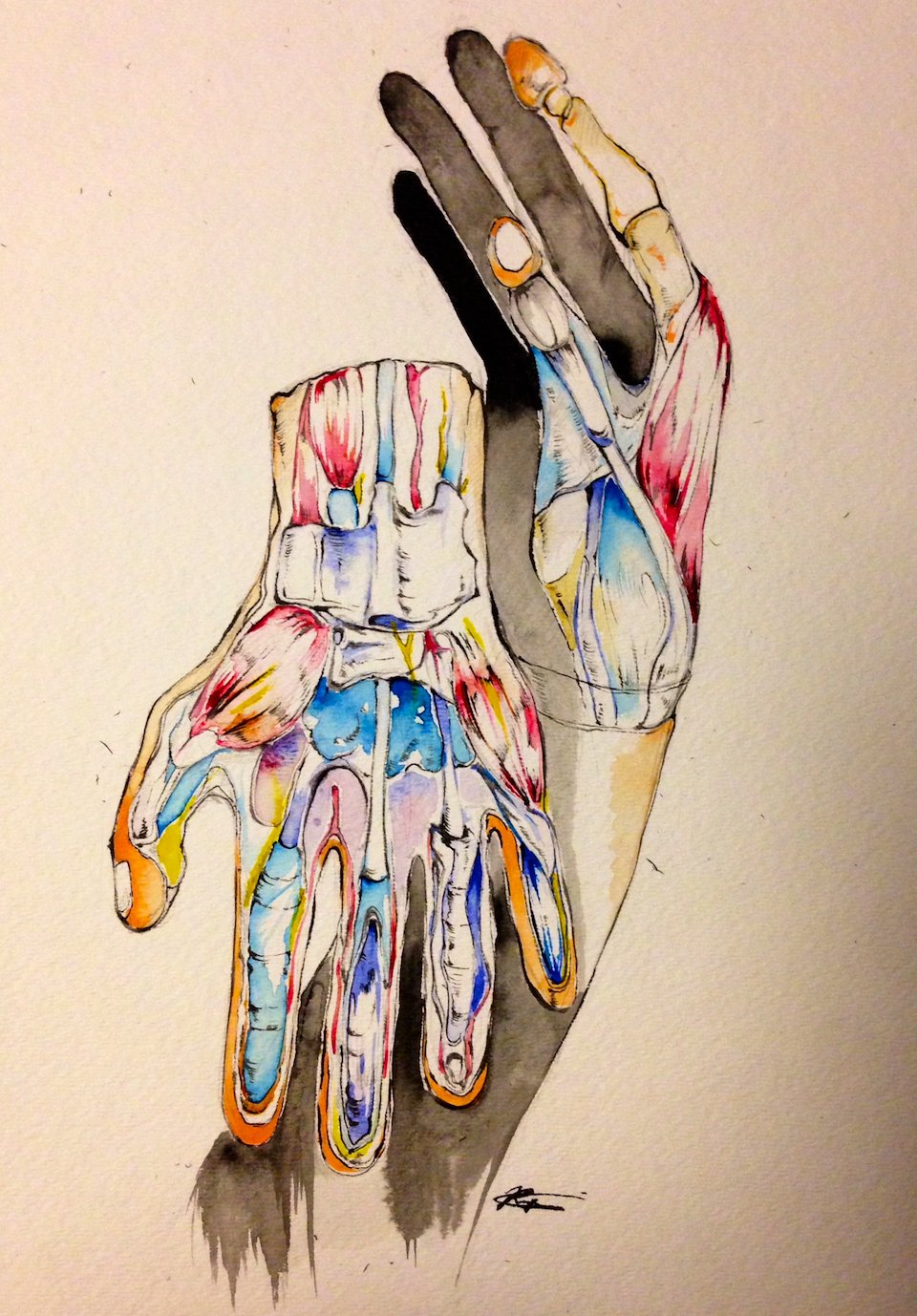 "Tactile Learning," watercolor on paper, TEDxStanford in May 2014. This piece is an artistic and creative study of the human hand and its complex anatomy. I used watercolor the meet the challenge of creating an illusion of transparency, depth and volume in a limited amount of space.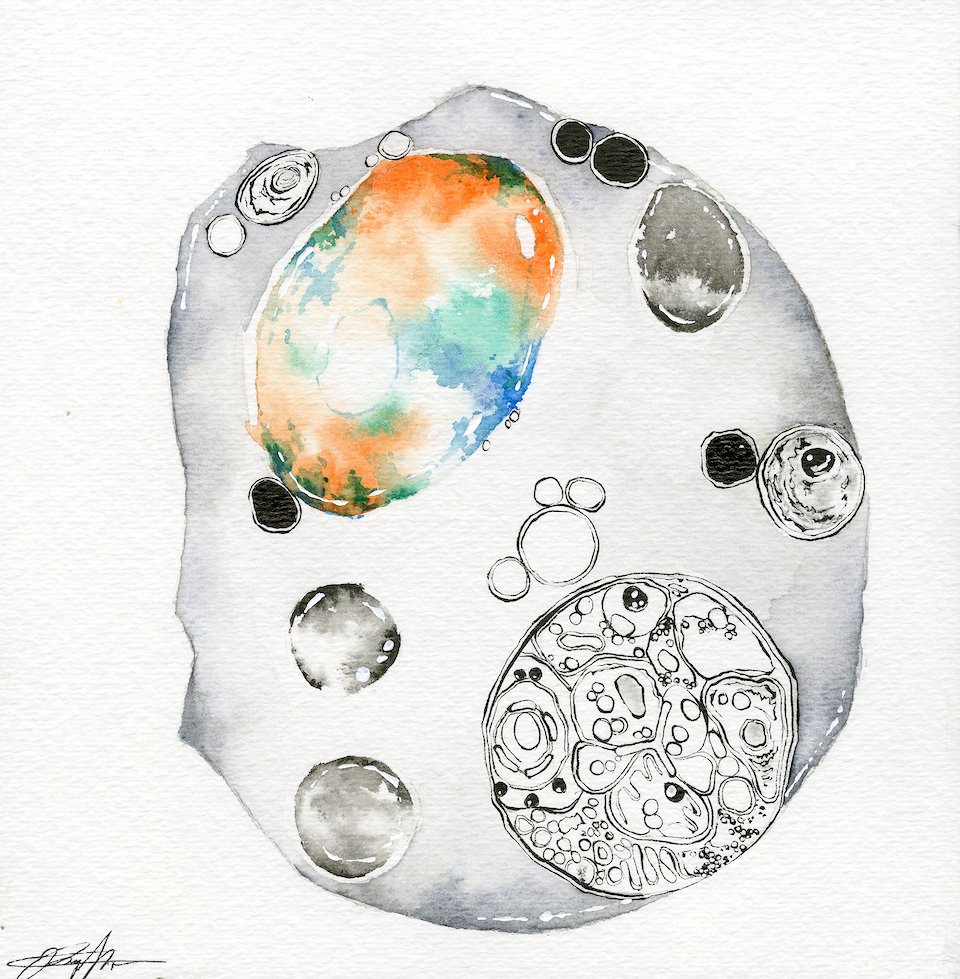 "Foundations," watercolor on paper (selected piece from undergraduate honors work)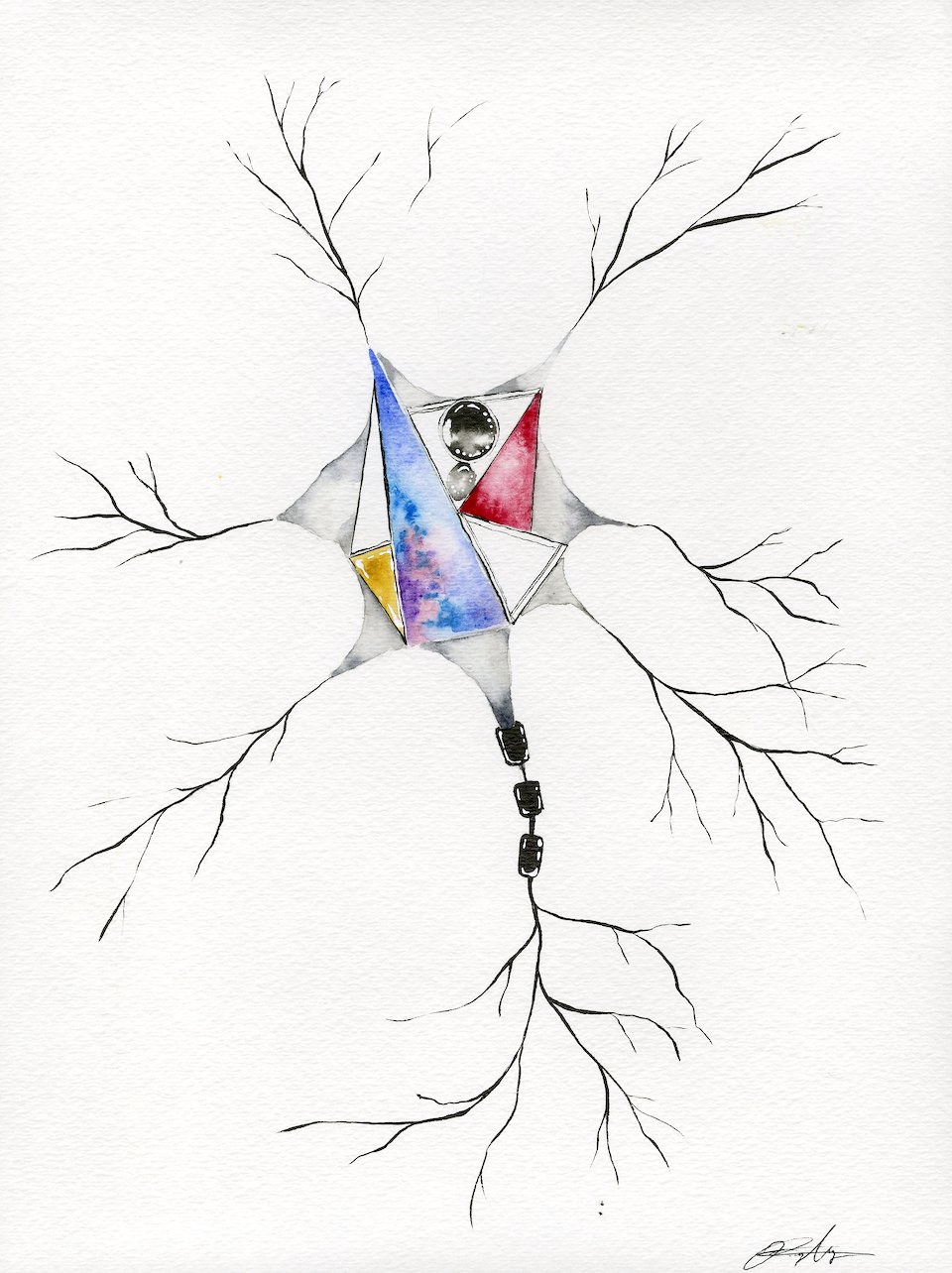 "Foundations," watercolor on paper (selected piece from undergraduate honors work)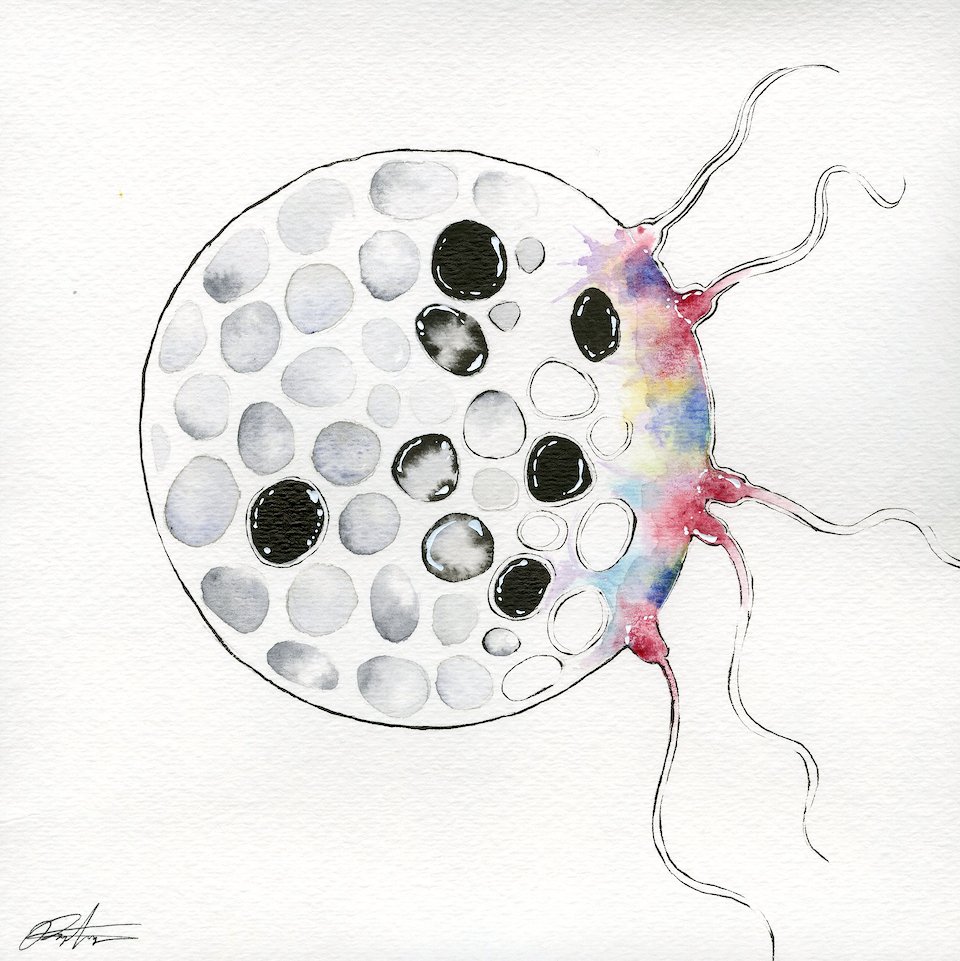 "Foundations," watercolor on paper (selected piece from undergraduate honors work)
"Foundations," watercolor on paper (selected piece from undergraduate honors work)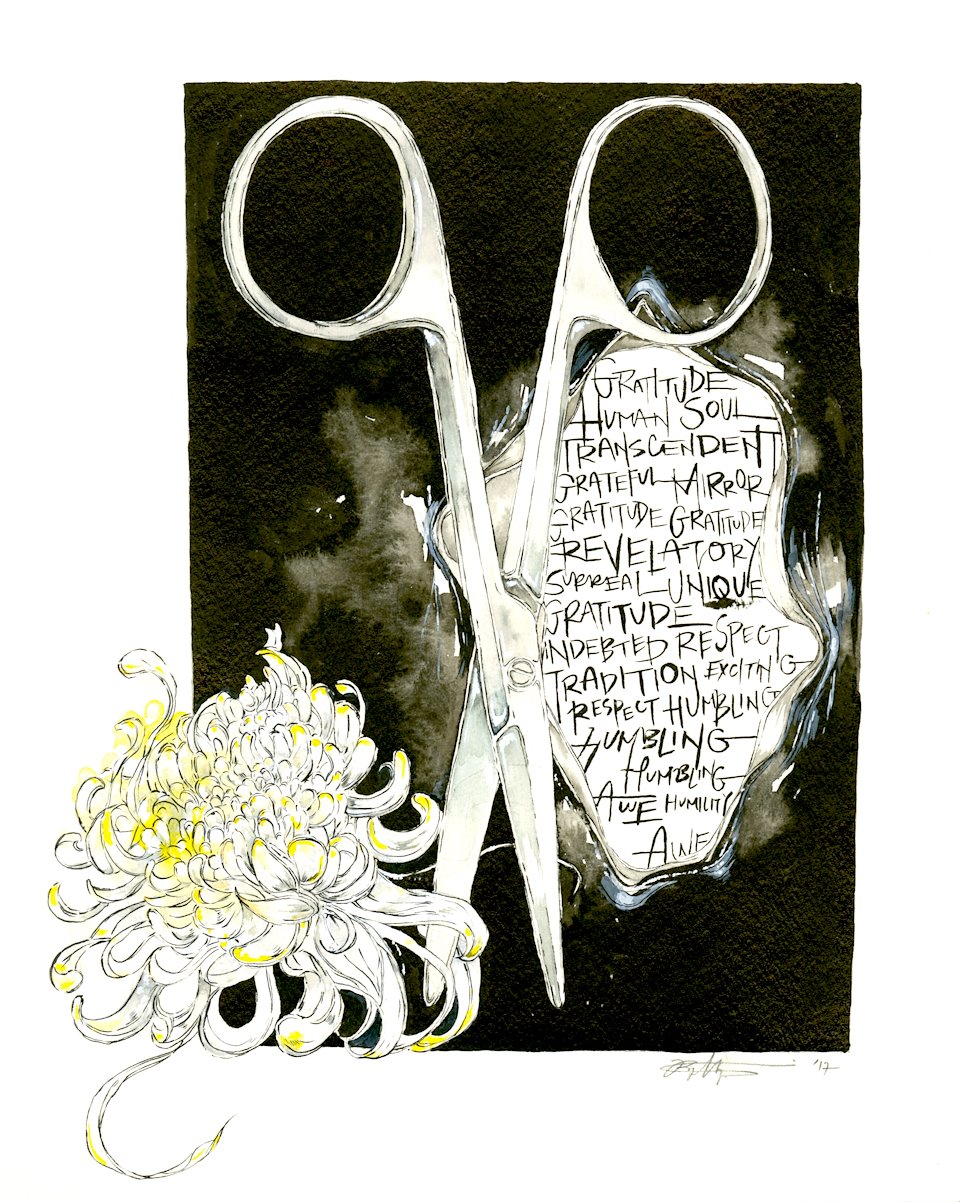 "Instrumental," Honorable Mention, Conley Art of Medicine Contest (AMA Journal of Ethics)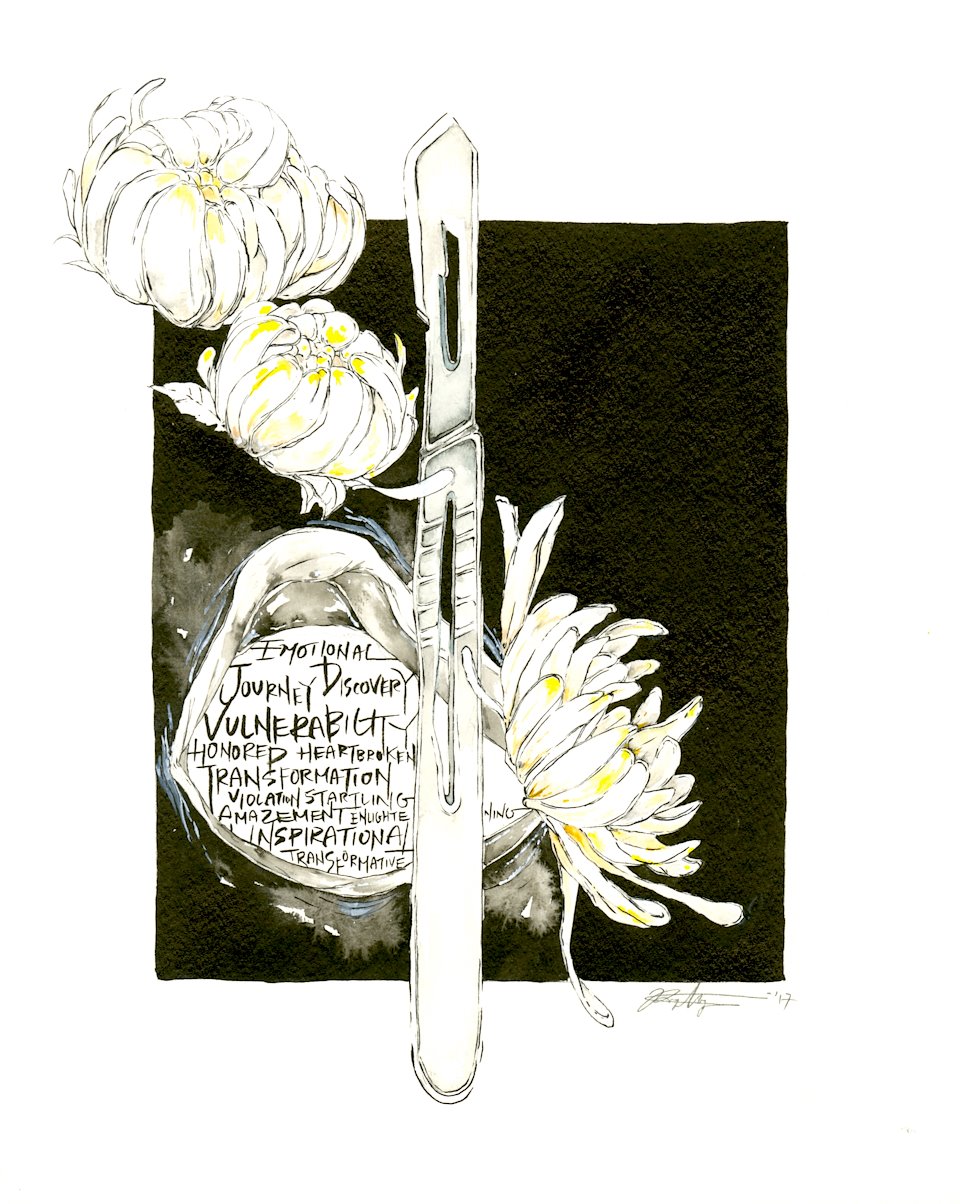 "Instrumental," Honorable Mention, Conley Art of Medicine Contest (AMA Journal of Ethics)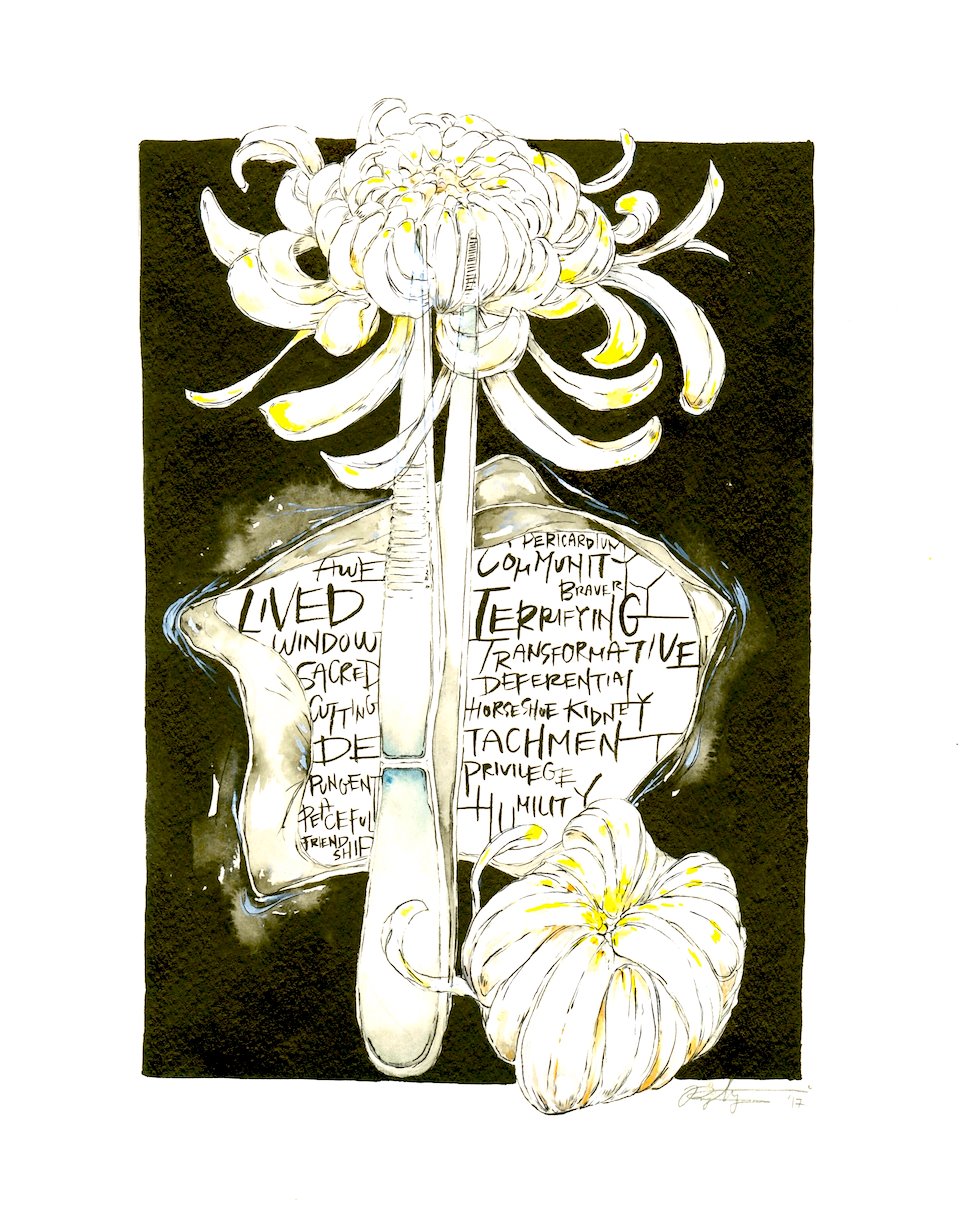 "Instrumental," Honorable Mention, Conley Art of Medicine Contest (AMA Journal of Ethics)